News & Events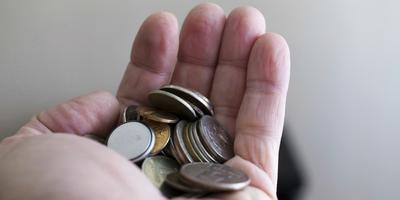 Tuesday, October 24, 2017 at 6:00PM
We asked for innovative ideas to reduce poverty in our community.
The response? Even better than we expected!
It wasn't easy, but we narrowed down all the creative pitches we received to four great projects that will be presented at our inaugural community event. But we need YOU to help us decide which innovative idea should receive grassroots funding from United Way and event attendees.
Here's how it works:
You purchase at least one $10 token at the door. Tokens are tax-deductible donations you use to select your favorite Pitch to Ditch Poverty project. $10 gets you one vote, hors d'oeuvres AND the chance to connect with other passionate grassroot philanthropists.

YOU ask questions after each project leader presents their pitch. A panel of community experts will ask questions, too.

YOU choose your favorite pitch. The project with the most votes receives the money raised from the event AND a $2,500 micro grant from United Way of Central Ohio.

YOU bring along your friends and neighbors—this event is open to everyone who wants to have a voice and a role in reducing poverty in our community!
Here are brief descriptions of our 4 pitches:
AVANZA Bottoms Up Coffee Co-Op - A Franklinton coffeeshop and co-working facility where proceeds from the coffeeshop will benefit local nonprofits and member's of the co-working space will donate a portion of their time towards volunteer work.
Shop to Stop Poverty - A project to establish free stores in 3 high poverty, priority schools in Columbus to provide students with basics needs including personal hygiene products, food, clothes and school supplies.
Abe's Kitchen - A project to increase access to nutritious foods through the use of a food truck model to serve a healthy, economical, accessible, and tasty (H.E.A.T.) menu to neighborhoods of Columbus such as Linden and Franklinton.
Refugee Speaker's Bureau - Establish central Ohio's first Refugee Speaker's Bureau to train refugees to speak in the community to gain public-speaking experience, while educating the public and promoting social change.
Host: Jerry Dannemiller, United Way of Central Ohio

Panelists: Shannon Hardin, Columbus City Council, Dan Sharpe, The Columbus Foundation, Nancy Nestor-Baker, United Way of Central Ohio

DJ: George Brazil
Stay Up To Date
Sign up for United Way of Central Ohio's newsletter